In a world before mobile phones were the norm and Facebook and the like didn't exist…
The Racing Hearts series features a number of standalone romantic suspense thrillers all set in the 1980s amid exciting competitive world rally events.
To get your heart racing, download your FREE copy of Diversions, a novella set amidst the action of the Racing Hearts world of 1980s car rallying. Claim your free novella here.
All of these stories can be read in any order. 
Misdirection
Now available in print!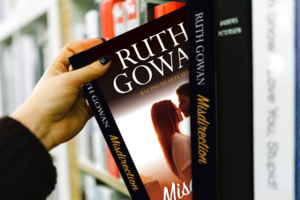 The first book in the Racing Hearts series by Ruth Gowan.
Available FREE for a limited time on Amazon, iBooks, and other eBook retailers
What happens when you fall in love with a stranger?
Amber is a talented interior designer with a passion for car rallying, a sport where her photographic memory makes her an exceptional navigator. Stranded in the Canary Islands due to an air traffic strike, she meets the most arresting man she has ever set eyes on — Alex the handsome, successful architect. A man with a reputation and a secret.
WW, the current World Rally Champion, is an imposing and wealthy man. But his playboy reputation and supposed engagement to supermodel Erica are only one half of his story.
When Amber and the Champion Driver are paired up for three major rallying events, sparks fly. They are drawn to one another but Erica, the ultimate diva, wants her celebrity driver boyfriend back. This hot and fast romance, set in the world of International Car Rallying, features exciting events in the Circuit of Ireland, the Cyprus Rally, and the Ypres Rally in Belgium.
There's an attraction that can't be denied but darker forces, secret lives, and subterfuge threaten to keep them apart.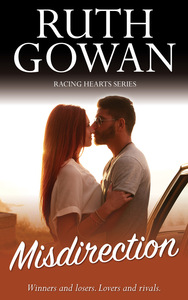 Switchback

The second book in the Racing Hearts series by Ruth Gowan – Available now on Amazon, iBooks, and other eBook retailers
Can love survive the thrill of the chase?
Petite driver Susan James has to learn to trust her feelings, her man, and her judgment. Her unfathomable co-driver, Conor, must separate himself from the desires which threaten to drown him, his career, and his future. Trust is a two-way street but Sue is hiding something from him.
Thrown together in the challenging world of car rallying, they are magnetically drawn to each other. But who are the real Conor and Sue? Is this beautiful, wealthy, and talented artist true or false? Can detective Conor read the signs and untangle the mysteries surrounding the rally circuit before disaster strikes?
The action moves from Ireland to Wales to The Isle of Man, Belgium, and Corsica as they try to make sense of the twisting roads they travel. What lies ahead is dangerous to heart and health. Will love survive the plotting and scheming?
Book two of the Racing Hearts Series is another helter-skelter, fast-paced read from Ruth Gowan.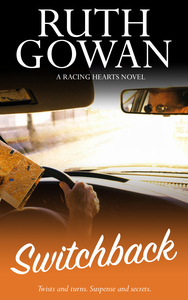 Roadblock

The third book in the racing hearts series by Ruth Gowan – Available now on Amazon, iBooks, and other eBook retailers
What happens If you meet your soul mate only to have her disappear?
This story zings with strong Irish and Portuguese flavors, Roadblock is another finely plotted novel from Ruth Gowan in which the sport of Motor Rallying provides tension, thrills, and high emotions.
Vicky has grown to adulthood without a mother. She is an heiress with an ambition to become a top Rally driver. But her family doesn't approve of her ambitions. To them, she is a mere pawn in the game of survival. She has been betrayed in love, yet she has the steely determination and will to go her own way. Her path which lies far from her native shore where dark secrets lay hidden and family conflicts raise tensions. She yearns to find again the passion she experienced on the sands of the Red Sea. But her mystery man proves elusive. Duty has cost her dearly.
Andrew is a world-class surgeon and a much-admired co-driver in the field of
Rally driving, but finding his way to his true love is not so easy.
Conflicting signals and fiery emotions mislead the handsome doctor. Not once but three times their stars fail to align. This romance full of suspense and intrigue is set against the backdrop of highly
competitive Car Rallying. This third book in the Racing Hearts series by ex-driver Ruth Gowan sweeps the reader
along through many twists and dangerous turns and continues the stories of some of the
characters in first seen Misdirection and Switchback.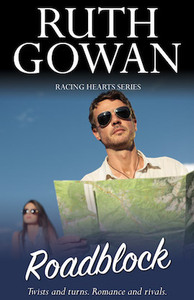 Breakdown

Diversion and duplicity
'Breakdown can mean several things:
Your Rally car can break down, a person can breakdown or a relationship breaks down. Put all three together and it's explosive. Once is chance; twice, is a coincidence, but three times is enemy action.
Who knows just what is around the bend for Sarra, a beautiful and successful organizer, and Steve, the handsome millionaire Clerk of the Course who is tasked to design a multinational and unique car rally. Drawn together and split apart by betrayal, hate, and unexplained accidents.
Will their instant attraction survive? The story takes us through some familiar routes across Ireland, the UK, and Canada.' The 4th book in the Racing Hearts Series.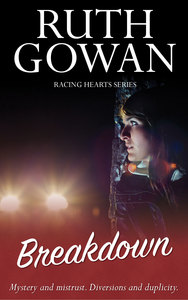 Diversions- free book

Thrills and temptations romance and racing!
Just one event, just one night!
That was all it was -from the ice in the Thundra to the heat of Mediterranean they wind up together.
Olivia, a beautiful independent woman with a lot on her plate, has sworn off men, especially rally drivers.
Casey a lonely billionaire and Canadian Rally Champion, is enticed to compete in Spain.
Both are looking for something different. Each for different reasons, no strings attached. They are brought together on the exciting Spanish rally. She wants a stress free weekend doing something she loved, he's looking for new challenges.
They are drawn together by more than just the event and excitement, not just spiced up by being competition with his half brother, and her best friend.
Passions flare as the story travels from hard packed snow to scorching tarmac. Can just one rally one night together provoke hot passions and hidden hurts? Twists and dangerous turns, heals as it creates new tensions and longings.
Download the book here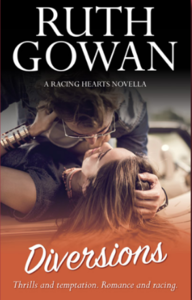 Impact

Ambition and avarice. Risks and romance.
Casey, a millionaire and North American Champion driver, dreams of a home in Ireland and the World Championship title his brother holds. 
But an auburn-haired co-driver dominates those dreams.
It took only one night to ignite desire which will not quit!. 
Olivia and Casey met in the high octane challenging Spanish Rally.
Right people. Wrong timing. Wrong continents.
A year later same place, same event but this time his brother is in the driving seat!
Olivia, fighting for her inheritance and to fulfil her mother's dream dropped out of the rallying scene. 
Until as a favour she agrees to do this event with her best friend's husband. 
His dreams dashed, misunderstandings, greed, jealousy cause havoc for Casey! 
They were perfect together but will they ever team up again?

The Sequel to
Diversions.
Enjoy as the sequel to Diversions, or as a stand-alone.
Like all of the series, these stories can be read in any order.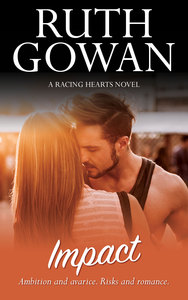 Find it on Amazon now
Impasse
Princely passion and malicious intent.
One of the hottest genres!
A little romance, a few thrills, a bit of darkness and mystery, it's all here in IMPASSE. When family is the enemy who do you trust? To Jemma, the greatest challenge was driving the grueling Paris-Dakar rally. She was wrong, her talent has finally been recognized but she can't free herself from her nemesis, a sinister force that lurks and threatens her very life. Passionate, feisty but repressed, has Jemma at last found a worthy lover? But he too has secrets. Can they resolve the impasses, overcome strong opposition and find happiness? Gareth is determined to compete in the famous Paris-Dakar rally. Hiding his real identity as a Prince, one night of reckless
passion complicates things. He intended to be free to follow his dream until he meets her, 'the one'. He better than anyone knows what she's through, and he intends to prove to her that he would never hurt her. Far from it. He plans on loving her if only she will let him.  Circumstances change radically for both of them, threats, attacks, and tragedy affect their lives bringing them together yet tearing them apart… Book 5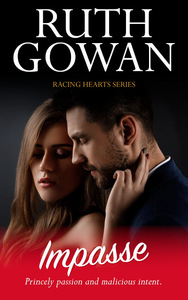 Collisions
Swept up passion. Driven by chance
Paul and Sharon's story!
They meet under almost tragic circumstances. Both are deeply scarred people who have nothing in common. Outwardly cool confident, he is popular outgoing and always on the move. She is reserved and shy, competent and only confident in her work. More about their story in a while.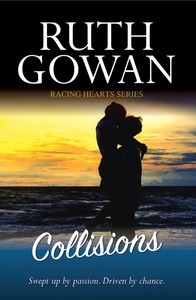 Coming soon…
Be prepared to meet the bad boy of the world of Car Rallying, in TAILSPIN.